A couple weeks ago we went to the terra rossa olive wood factory. We were there for a tour we had set up a week in advance. They had many things to show us; like how they made nativity sets, butterflys, rolling pins, Christmas tree ornaments, Noah's ark, and many other things all made out of olive wood! They had two floors of a small building down a small alleyway. It was such a cool place to visit and see and I would definantly go and have anather tour. Here are a few pictures I took;

Last Monday for family home evening the lesson was on the plan of salvation. Each of us had a part to build out of Legos!

The premortal life during Halloween by Andrew.

Mortal life on earth with its ups and downs by Claire.

Baptism and temple ordinances through the gateway by josh.

Waiting for judgement with our knowledge all packed up by mom.

The celestial kingdom with its cats riding dogs and benches by Peter.

Outer darkness with fire and snakes and spiders! (Oh my!) by mom.
Powered by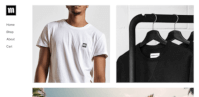 Create your own unique website with customizable templates.