Arches was so awesome...we spent 2 days there!! We just couldn't get enough! Or maybe it was because we did almost no hiking the first day and we (ok, me, Devin and Eric) were aching to do some awesome hikes and at LEAST see landscape arch! But we enjoyed ourselves, despite the heat, and we would definitely go back again! My favorite comment from the whole trip was my little niece, Jolie. She asked why we were at the park. I said it was because it's a beautiful place and we like to see all the neat things there. She replied: "The only places I like to go are the bank, the mall, and the ice cream shop!" Ha!! What a girl! You can't argue with that one! All the kids were such troopers and got their jr rangers badges the very first day. Aside from that, I just couldn't get over the amazing delicacy of the arches...nor their HUGENESS!! The pictures of this place are really cool--but the reality is astounding. These structures are really larger than life and more amazing than what the pictures portray. It is a place everyone should visit.


---

---

Day One


---

Day Two


We'll finish this off with a parade of elephants:

Powered by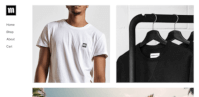 Create your own unique website with customizable templates.