It's always nice to go on family outings together when we have a weekend. Lately, it's felt like we haven't had ANY weekends...and we literally haven't for quite a while! All those trainings and random assignments and travels to TDY locations made weekends pretty much a no-show.

Well, now we're taking advantage of our weekends. So, Sunday morning, we...wait for it... Went grocery shopping at 8am. HA! It was SO nice to be done grocery shopping by 9:30am! The only issue was the fact that our kids were really awful this time at the store. They ran around and took whatever they wanted off the shelves and threw HUGE tantrums (yes, all of them, it was humiliating) when we said no. By the time we were ready to get in line to pay, I had to drag most of them out of the store to wait in the car with me. Man, that was really bad. When we got home, we dragged everything upstairs (have I mentioned that we live on the 3rd floor--which is really the 4th floor by American counting?) and the kids left us to go do something else interesting (not sure what). Devin and I looked at each other, then at all the bags on the floor, and Devin said, "Well, let's see what we bought!" Ha! Cracked me up.

We finally put that away, packed a quick snack and some swimsuits on the sly, and then told the kids we were leaving. I wanted to go to Caesarea. So, off we went! It was SO amazing to drive away from Jerusalem--this country is really beautiful! There are lush forests and amazing beaches... Wow. The drive to Caesarea was really lovely, and hardly felt like it was almost 2 hours long. We made it and were considering whether to go into the National park, but decided the kids needed a beach trip first. We went to a beach that had an ancient Roman aqueduct running alongside it and had the time of our lives! We spent 4 hours there without even realizing it! We all searched for shells and played in the water and buried Andrew and dug holes and ran up and down the shore. The weather was perfect and glorious: The sun was shining, there was a cool breeze, the water wasn't warm, but it wasn't super cold, either. It was so peaceful and enchanting to stand on the shore of the Mediterranean

Sea. We played in the Mediterranean Sea on the shores of Northern Israel. How cool is that?

---

It was a spectacular day and I didn't want it to end. We were all sad to leave, but it was late afternoon (4pm) and we had to drive another 2 hours to get home, plus we wanted to make a quick stop at IKEA on the way home. He he he... We got to IKEA, and we were all STARVING, so we got some food and everyone eat heartily (mostly salads and pastries, but still...). Sadly, since it was 5:30 by the time we were ready to do some quick shopping, the play area was closed. Doh. This was a BAD thing, because Peter and Andrew saw the play place and it was pretty darn cool. They began our shopping trip with a tantrum. Great. So, we started looking through for silverware (that's basically all we needed), but the kids started playing tag in the aisles (instigated by the OLDEST, who should know better) which is not a good idea when you're walking through piles of stoneware. *sigh* Luckily, they didn't break anything, but we got a LOT of death glares from the sales people. Obviously not fans of kids. We found silverware and a new spatula, along with a nice apron (you'd think with ALL the stuff I brought with me I'd bring my apron, too...) and a bunch of stuff for our plant unit (dirt, pots, etc.) then headed for the exit as fast as possible. Peter was completely out of control and his siblings were not very helpful--they like to egg him on because he's pretty funny when he's hyped up--but it's not so funny when we're in a store. They lost out on their post shopping ice cream (lots more tears and tantrums) and once again I was forced to take most of the kids out to the car while Devin paid for our stuff. Twice in one day. Sheesh.

We ended up with a LONG drive home, since we hit evening commuter traffic right outside Tel Aviv, but that was ok, because we got to watch the sun set over the city! Pretty awesome!

Some pretty good shots for going 75mph... he he he...

We got home late and thoroughly exhausted, but with lots of happy memories of a beautiful day at the beach...and bags and bags of sea shells. Everyone's getting sea shells from us for your birthdays and Christmas for the next 10 years. Just a little heads-up for you all.

Powered by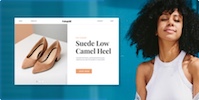 Create your own unique website with customizable templates.