As I sit here updating our life, I've realized that today is the last Sunday that we'll have in the states for a long time. It's always fun when it gets to the last week and you start doing the countdown ("Today is the last Monday on Mars"), but it feels just a little bit different this time. Mostly because Sundays will be treated differently in Jordan. Here, my Sundays have always been the day of worship, church attendance, family time...the day to put aside the worries of the week and just relax and enjoy a different sort of day...to think about my blessings and about how to improve myself and improve my relationship with God. Of course, it's not like I don't think of those things on other days, it's just that THAT was what Sundays were specifically set aside for in the first place! Now, things are going to change and I have to wrap my brain around that. Sundays will now be the first day of the workweek. Fridays are the day to go to church, etc. And while, yes, we still have a day that is set aside, I think it will take me some time to remember that Friday is the Sabbath day now. When we've gotten invites to do things with others, Sunday was always my red flag, and Friday was the green one! Now I have to remember that Friday is my new red flag, and Sunday is ok! That is definitely messed up. Good luck, myself.

In other thoughts, this home leave has been an interesting one. We enjoyed seeing SO MUCH--family, National Parks, pretty much everything... But I think we learned a great deal about what to do and what NOT to do in the future!! :) Here are some thoughts of things we might change:

We are NOT going to rent/stay in 13 different houses/hotels in 2 months. This was ridiculous!! It's doable, yes, but it was really hard on everyone--especially the kids. Our lives are SO full of change all the time already, and we had just packed up everything we owned and shipped it off in preparation of moving...couldn't we have just a LITTLE bit of constancy? So, we've decided that next time we come out, we're going to buy a motorhome. We'll actually probably buy it just before we get back so that we can be picked up at the airport by our house! HA! So, Moms and Dads, just be prepared! Now we can stay right at your houses without crowding you out! How cool is that? Better start making space for the motorhome as I doubt they'll let us park it on the street! And hopefully you won't mind if we plug in during the nighttime so we can have the A/C on. We're on the lookout for a great deal and we think this would solve a lot of housing/travel issues! Just think: No more rental cars! No more rental houses! No more hotel bouncing! No more dragging suitcases all over...or leaving them in your living room when we don't have space! No more using up all your extra space for our family to sleep! We can put the kids to bed, and still come and hang out! Yes, this has us excited. We spent SO MUCH money this time around on housing, etc., that we could have bought 2 motorhomes. Too bad we didn't think of this before. Oh well. Live and learn.

We aren't going to fill our schedule SO FULL of things to see that we wear ourselves and everyone around us out. Actually, we've decided (at this point) that we're going to spend a week in Moab during our stay in Utah, and a week at Yellowstone/Grand Tetons during our stay in Idaho. We REALLY enjoyed our time at those parks this time around and felt that our stay there was just the tip of the iceberg! We want to do some rafting down the Colorado river (our kids will be old enough for that next time! Woohoo!!!!), more hiking at Arches and Canyonlands, maybe a quick visit to Goblin Valley... We want to do more hiking at Yellowstone and Grand Tetons! We want to go Kayaking on Yellowstone Lake and Jenny Lake! We want to camp at Fishing Bridge and see if we can see more bears! We'll probably ship all of our bicycles in our UAB and tote them around with our motorhome and do some serious biking trips while we're at it. But we'll keep it all in one location and just enjoy one spot instead of one each day! Sheesh. I knew coming into this trip that we had really overbooked ourselves. While it was fun and we saw a LOT, we just barely skimmed the surface. I would have loved to have gone deeper!! So, next time, we will!

No more saving up for a huge shopping spree every 2-3 years. After all of the shopping we did this time around, I realized that in all honesty, internet shopping is just as good and probably a more viable option for us. Yes, there are some things you just can't get a good deal on on the internet, but really, I could just do 95% of our shopping online, have it shipped right to my house, and save a lot of time! I suppose this goes along with my Conditioning when it comes to Sunday. Sunday is the day set aside--has been all my life. Now that has to change. Well, all my life if you want to buy something and get a good deal, you go to the store. Now that has to change, too. I'm sure I'll be able to find things in Jordan--it's not like they won't have stores or things that people need! And what I can't find there, I can find online. If I look long enough and at the right places, I can find some great deals, too! I have to admit that some of my problem is the fact that I LOVE LOVE LOVE thrift stores. While they had some in Finland, they honestly weren't very 'thrifty' (aka cheap). Sometimes you could find a great deal, but not very often. I just love to find deals! And Finland was NOT the place to find good deals. Hardly anything ever went on sale, and everything was way too overpriced as it was. I suppose that's why I decided to wait to buy things for school, etc., until we were in the states. But I spent WAY too much time doing the shopping and felt like that took away from time that could have been better spent elsewhere. And I was so preoccupied with making lists and figuring out where to go, etc., that it just consumed me sometimes. So, I have learned another important lesson. I'll be budgeting my time for shopping online every once in awhile--and maybe look up some local stores if they have some good discount/thrift places--so that I don't have to do mega shopping while in the states. although, there are some things that you just have to do in person...like running shoes. And I have to admit that one of my new favorite stores is not to be found in Jordan (Ross). But, I will do my best to be less preoccupied next time. Sorry everyone.

Those are the major things we've been thinking over. It's always good to learn from our experiences and to try to improve ourselves and our circumstances. I'm sure there will be other things to learn in the future, and that's a good thing.
Powered by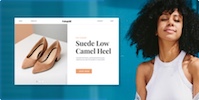 Create your own unique website with customizable templates.