Our first full day in Jordan! It is SO strange to get up Sunday morning, and get ready to go to work/school. Weird, weird, weird. I felt sacrilegious. We got up and got the kids all dressed and ready in time for our ride to get here and off we all went to the embassy! No photos allowed, so I have nothing to show for the day, but it was a full one! The kids had their first day of Summer camp. I spent the morning with Devin in briefings about security and tours of safe havens on compound and getting my badge so I can get in and out of the embassy. It was a productive morning and I was SO glad the kids had somewhere to go where they were well taken care of and playing hard! Peter, however, didn't make it. He cried like a banshee when we left, cried pretty much the whole time we were gone, and left camp early. Oh well. He was gone long enough for Dev and me to get a lot of very important things accomplished. Then we all ate lunch together at the embassy club, and the kids and I went home to try to not die. Man, jet lag is a killer. I did NOT sleep well last night, and it's tough to be alive today. I know, I know, it takes at least a week to get over the nasty feeling and be able to rearrange your body clock, but when you don't have anything in your house to help you and your kids to keep busy, well, it's difficult. We'll survive, though, and this will all be a happy memory.

We got TONS of boxes today when Devin came home! Most of what I ordered for homeschooling arrived! Yea! Christmas! So we put everything away and we're ready for some fun!


Powered by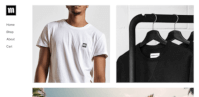 Create your own unique website with customizable templates.