We've been doing a short unit on Economics and money. I think they've learned something. This morning, after our fun little adventure with the Polar Express, the kids have been playing train. They're selling tickets and food on the train. Josh was trying to pay Claire with a US penny. She says, "No way! I only accept Jordan Dinars, Euros, and Guatemalan money. American pennies are found everywhere and are almost worthless!" Ha ha ha! Then, Andrew was being given options of different things to buy and different prices, and he says, "I'm not buying anything! All you want is money! I'm saving up to buy a storm chaser car and a motor home!"

These conversations are seriously priceless.

Powered by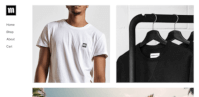 Create your own unique website with customizable templates.