I like Jordanian politics. Last Friday, the people here organized a HUGE rally/protest after noon prayers. We were warned by the embassy not to leave the house in the afternoon, and we even cut church short and canceled the afternoon branch meetings! It was supposed to be a 50,000 person march on the city. It wasn't about any movie/magazine. It was a march against the king, asking for reform in the government. So what does the king do about it? The next week, he fires ALL of his government officials and appoints totally new ones. That's a good idea!!! A clean slate! I like this king, he knows what's up! We should do that, too!

The only downside to this: We are waiting on the Prime Minister (or some such high govt official) to sign off on our car so we can have it. Now, there's a new one who has to learn the ropes and figure out what he's doing. This may set us back...a Lot... *sigh* Oh well. C'est la vie.
Powered by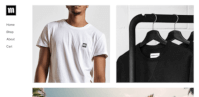 Create your own unique website with customizable templates.