Sometimes, you just need a day off. You can usually feel it in the air. Today was one of those days. I have a large and vigorous list of things to do and see here...but it had to take a back seat today. The kids needed some down time to play. As soon as breakfast was over this morning, we had a story time. We read 6 or 7 books about plants and they enjoyed that. Then, they started in to play, and they played so nicely and happily! They were pretending to be veterinarians--they had their animal hospital all set up! All their stuffed animals had little beds, and Dr. Josh was checking on them with his 'stethoscope' (his ipod earbuds). They took everyone's temperatures, gave out medicine, and administered vaccines. How could I stop that? It was so adorable! Their minds were hard at work imagining and learning from each other.

So, they played at being vets most of the day. We went to the park near our house for an hour or so in the afternoon, then decided to go pick up Devin today, because we can. It was a nice, laid-back, cozy day, on the whole.
Powered by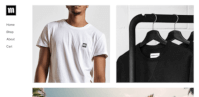 Create your own unique website with customizable templates.