We've arrived in Jordan! It's such an amazing place already! It was so cool to know we were flying over Israel and then landing in Jordan! My goodness! We made it into the airport and out with all our luggage and in record time. We drove home from the airport and saw the Bedouins camped on the hills with their sheep and camels. This is definitely NOT Europe or the US. So awesome! I already love it. It's a fairly small city and shouldn't be TOO hard to navigate and find our way around. Our house is lovely and perfect. Oh, yes, it has its' issues, but the size is just right. It's big without being cavernous. It's smaller than our previous houses have been, but it's cozier and there are NO stairs! Hooray! I think a tour is in order:


It's nothing fancy or luxurious, but that suits us, really. I think we'll be happy here.

Powered by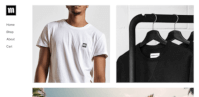 Create your own unique website with customizable templates.