Life is a Grand Adventure!

Welcome to the Wonderful World of the Hendriksen Family!

Inside a house in Madaba
We are happy to have you join us as we learn and experience many amazing things in the world around us!
My blog is CONSTANTLY under renovation to make it better and happier, so hopefully you'll always find something new! We have our family blog with all of our silly and random antics; a blog about food, because I love to cook healthy meals (and dealing with health issues and allergies is always fun--we have things like diabetes, celiac's and tree nut allergies!); an information blog where we post our fun outings (or NOT so fun outings, as the case may be); an area full of my favorite education websites where I can direct my kids during computer time, and some homeschooling helps and ideas!
I am currently having my kids start their own websites, so their blogrolls will soon disappear. Stay tuned for those links! And who knows? I may come up with another grand idea that may just work out even better!
Onward and Upward!
---
All About Our Family

---
A Short History

Our family began over many years ago when a boy met a girl, they fell in love, got married, The End! Only we all know that that really isn't the end! It is only the beginning! We have had quite the journey since the moment of our first meeting. We are both from the
Western United States
(my husband being from
Utah
and I claim
Idaho
now since that was where I spent high school, although I lived in many states).
However, once we married, our stay in the West was short. After graduation, we sold all we owned, packed up our car with what was left and our 6 month old baby, and off we went to find our adventure! And find it, we did! We ended up on the border of
Ohio
and
Pennsylvania
. Four months of unemployment, followed by a year at Subway (would you like oil and vinegar on that? Salt and pepper?), then the miraculous job offer as a contractor at an air base nearby made life exciting! One day, our magic contract ended, and we were back at the job search again. We found a job posting for the foreign service and moved to
Virginia
. While that wasn't quick and easy (what is???), it is the perfect match for us!
Our first posting was

Yaounde, Cameroon

in

West/Central Africa

. We loved it. There were so many wonderful people and experiences there!
Our next post was
Helsinki, Finland
; another place that we loved dearly and were sad to leave! However, as often happens in life, we fell in love with our next post as well:
Amman, Jordan
! We loved the people there, the homeschool group was magnificent, and the weather was unbeatable! We are now deep into our next home here in
Colombo, Sri Lanka
. We are learning to love it here as well. There is never a dull moment in our lives!
I've been very blessed to always be a stay-at-home mom ever since we married. I love being a mom to my children. I love making my home cozy, experimenting with food and making great meals, and taking up every extra-curricular activity that comes my way!
Joy in the Journey
was created as a resource for our family to document our journey through homeschool, life in the foreign service, and all the little things that make life worth living.
---
---
Family Motto and Family Rules

No One is Dumb
*
There is no such thing as a Dumb Question
*
Each one of us is Unique and Important
*
My Opinion Matters
*
Speak Kindly
* Show Love through all my Actions * Learn something new Every Day *
Everyone matters
*
Serve and Love One Another
*
Hug, don't Hit
* I Can Make a Difference
*
Think Positively
*
I can do Anything
*
NEVER say NEVER
*
I Am A Child of God
*
---
---
Family Educational Goals

Know how to find information and use it (using books, internet, people, etc.)

Have an understanding of how to communicate appropriately with people of all ages in all social situations

Gain a broad knowledge base to draw and build upon
Find excitement in constantly learning, exploring and experimenting
Become independent learners and leaders

Obtain a stronger testimony of the Gospel of Jesus Christ
Love each other more, love nature more, love God more, love ourselves more

---
Powered by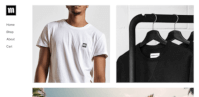 Create your own unique website with customizable templates.