Curriculum Plan 2012-13

Coming up with a planned curriculum is a very important--and time consuming!--activity. What I've come up with has come after about 6 months of studying and pondering (and praying!). I've tried to think about the different learning needs of my children; of the fact that I have 4 of them and they all need to be engaged more or less at the same time and they all have different learning styles and struggles. So, after a great deal of thought and research, this is what I have tentatively planned for the upcoming school year. The nice thing about homeschooling, though: if this doesn't work, we can try something new! It's all about working together.

---
Subject Area


Language Arts:

Writing

Spelling

Grammar

Reading

Comprehension/Critical Thinking

Overall

Mathematics

History

Geography

Science

Health/Nutrition

Social Skills

Physical Education

Religion

Music

Standardized Testing Preparation

Projected Curriculum


Natural Speller

Simply Grammar

Reading materials as needed according to Unit studies, etc.

The Three R's (basic beginning reading, etc.: Andrew)

Comprehensive Composition/Critical Conditioning

First Language Lessons (Levels 1, 2, and 4)

Shiller Math--Claire, Josh

Life of Fred--Andrew, Josh

Trick O-Matics--Josh

KONOS Unit Studies

KONOS Unit Studies

KONOS Unit Studies

Living Learning science (levels 1-3)

Cooking classes/menu planning

Community/Group classes

Rules of sports and sports equipment as needed. List may include: Jump Rope, 'dodge ball' (or equivalent), soccer, volleyball, football, tennis, baseball, basketball,

Bible, Book of Mormon, church publications

Self-Implemented course of Study

: materials as needed from lesson plan

Brain Quest
Powered by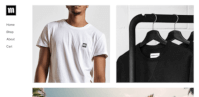 Create your own unique website with customizable templates.