Our First Year

This is our very first year of homeschooling. It's been an interesting journey, coming to this particular decision and stage of life. Up until last year, I was contemplating all the things I would do once all my children were in school! Freedom! Sleep in! Work out! Read! Play! However, that wasn't in the stars for me. We've enjoyed some decent schools, some FANTASTIC schools, and some really horrible ones. One of my children has a hard time learning the same as everyone else and gets very frustrated very quickly (think Mt. St. Helen's). I love them dearly, but seeing the frustrations and the miscommunications...the misunderstandings...the feelings of being different and not accepted...the CONSTANT notes from teachers...then the coup d'etat when the Learning Specialist recommended we have them tested for psychological/behavioral/learning disabilities... Well, that was the last straw. Perhaps having some sort of label may make the teachers feel more secure, but I don't see how adding more labels can make anyone feel better about themselves. To me, a label is just an excuse to act a certain way and blame it on something 'out of my control'. Maybe that's true. Change is extremely difficult. I know! But I personally don't feel that labels and 'diagnoses' are the answer. Giving my child drugs is definitely not the answer. Perhaps giving them time and love and an education that is accessible to THEM is the answer! So, that was what I chose. I often reassessed homeschooling through the past 5+ years, but it was never the right time. However, now is the time! I've had my children sit down with me and plan some of our curriculum and they are SO excited to begin learning these things! Learning should be fun! It is part of every day life. Learning is all around us! It shouldn't become a chore or a burden. You shouldn't feel sick when you think about going to school. We are excited to begin this journey and find Joy every day!

---
---
Our Subscriptions

These are websites, magazines, or mail-order fun subscriptions that we use to supplement our school time!


Powered by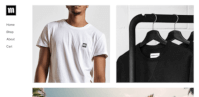 Create your own unique website with customizable templates.