What Happened?

Oh, I love History. I love it, I love it, I love it! I love to learn about people all over the world and what they did, discovered, invented, learned...you name it! Hopefully, a little of my enthusiasm will rub off on these little people! Finding the right curriculum for History was definitely difficult. I'm not a fan of text books on History. I like doing projects and research. These are some of the resources I've found that I've liked.

---
History Pockets


This has been the main History 'book' that has called my attention. Evan Moor has a lot of workbooks with worksheets, but they're generally well done. The pockets have the student making lap books about each subject which I think my kids would love!


---

Hands-on


This series looks fantastic! Very hands-on activities with lots of discussion ideas! There is also World History, American History, and Geography!


---

Hyper History


An online resource with interactive maps and timelines for pretty much everything historical!


---
Powered by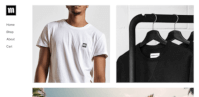 Create your own unique website with customizable templates.