Math...

There aren't many people who have fond memories of math...or even like it that much. Fortunately (or perhaps unfortunately) for my kids, both myself and my husband have a great deal of fondness for the subject! I want my kids to love math as much as we do, and to do that, I think it's important not only to gain that confidence that repetition brings, but to make it accessible and fun! Here are the math curriculums that I've found that really call to me. I will return and report after some usage...

---
Life of Fred


Life of Fred: Apples

I began looking through the sample pages/lessons and I was laughing so hard! I have a kiddo who LOVES jokes and funny things--I think this series will really appeal to him and give him a love of (or at least a solid understanding of) Math in the real world! (and its' humorous side!)


---

Shiller


Manipulatives

Doesn't that just LOOK like my house? Shiller math is Montessori based, and I like that method. My kids are super hands-on/visual learners, and this could be the key!


---

Saxon


Saxon has great reviews. It seems to have a great deal of repetition and hands-on theories which could be very useful at our house!


---
---
Math Games


_

Some great online games to help with math accuracy and speed. Pit yourself against others to give some incentive!

---

IXL Math


A subscription based Math program. Covers all grades and all maths! Keeps records, gives grades and reports, tests often, but still can be enjoyed by kids. Gives out lots of rewards and certificates.

---

Math.net


homeschoolmath.net

A fantastic resource for all things Math!! Printables, curriculums, You Tube videos, online game links, etc.

---

Trickomatics


This is a DVD/CDROM combo that gives tricks and creative mental math helps for kids!


---
Powered by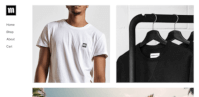 Create your own unique website with customizable templates.