Explosions! Magic! KABOOM!

This is what some of my kids think about when they think science. We are big on experiments! So far, I haven't found any one specific 'text' for science that I really like, so it's more of a collection. I plan to do something along the lines of Unit Studies in the Science area: A month of Chemistry, a month of Biology, a month of Oceanography, a month of Astronomy, etc. Here is some of our collection...

---
Science Club


A monthly (or bi-monthly) subscription! In the mail, you receive a science topic along with supplies to do experiments! Perfect for a springboard! Also includes links to Magic School bus Club, science kits and games, and group kits! Also includes

links

for internet helps/games/fun for each topic!

Van Cleave


Janice Van Cleave's science experiment books are great fun for kids (and adults)! There is a book for every science topic available.


---

How It Works


These are put out by Reader's Digest and are full of TONS of info, experiments, etc. This series has Science, Nature, Earth, Weather, Body, Math, Universe, and Things.


---

Wizardry


I love the Wizardry for Kids series. (They have Science, Math, Geography and Gardening.) All sorts of experiments and projects for every sub-topic!


---

NG Kids


_

National Geographic's online kids club is fun and full of all kinds of learning!

---
---
Powered by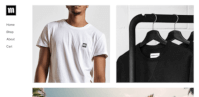 Create your own unique website with customizable templates.