Games!!

Did you know you learn 4 times faster when you're having fun? Not sure if that's statistically accurate or not, but that's what we always said when I was in highschool Marching Band! Regardless, educational games should not be ignored when it comes to their usefulness in any school curriculum! Here are some of our favorite sites!

---
Starfall


A fantastic resource for free phonics/letter/reading fun! My kids love the interactive stories!


---

PBS Kids


While this is a little more 'pop culture-y' than I really like, they do have some fun educational games on their site!


---

Highlights


Along with their timeless magazine, their website is a great resource with all kinds of fun!!


---

The Friend


A Great magazine for LDS families. They also have a website full of games and fun for kids (especially on Sundays)!


---

Ladybugs


Not only a great magazine, but they have this little site with cute games and interactive pictures!


---
---
Powered by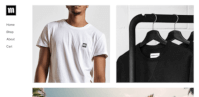 Create your own unique website with customizable templates.