Our first Monday at post!! It was SO FULL!! It started out at 6 am when Dev and I walked Josh and Claire to early morning seminary...

While they were enjoying some Spanish immersion, Dev and I walked over to the nearby Teleferico to check it out!

We got the rider cards and walked back to pick up Josh and Claire, then made it home in time to make a quick breakfast then head out again—this time with everyone. We caught a taxi...after a few false starts...and made it up to the embassy to meet up with our group to take a walking tour of the city!

​First, we rode the Teleferico...


It is pretty much our new most favorite thing in the history of our world travels. Ever. It's like riding a ride at Disneyland! SO COOL!!!! Words cannot describe how supremely awesome it is!!!! As soon as we started going, and experienced the first swoop of leaving the platform, the kids all yelled out, "PLEASE can we extend!!???!?" Ha! It is that cool.

Next we got to walk around the markets. Sadly, I have no photos, since I was having way too much fun! Ha! We found a shoe rack, headphones for Claire, a new watch band for Peter, cool llama/alpaca hats for most of us, a super cute llama/alpaca sweater for Claire, and an alpaca scarf for me...


That picture is sort of cheating, since I just took it...and I'm sitting on the stairs at the church waiting for seminary to end...but isn't my scarf pretty? Yah, this place has my favorite things...😳

​Anyway, we then went to lunch with our group at a super yummy Cuban restaurant...

After lunch, we walked back to the Teleferico, and headed back home. We were all exhausted, but it was a good tired! We came home and watched a movie ('After Earth'), then goofed around for a bit until bedtime. Whew. Altogether, I walked almost 10 miles yesterday...with no altitude problems! It's been pretty glorious!

Today, we're gearing up for more fun! Time to check in at the embassy and start getting ourselves involved! Yay!
Powered by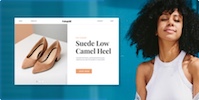 Create your own unique website with customizable templates.