Every month, Andrew gets a fun history box. Have I ever mentioned he loves history? Well, he does. He LOVES it. A little bit obsessed, perhaps. But that's ok. He loves it! This month's history box was all about westward expansion in the U.S. They made a little covered wagon using a Twinkie and some wafer cookies. So funny! It's all about making it fun, right? Now every time I see a covered wagon, I'll think of Twinkies...


Claire and I found an adult beginners' ballet class and joined!! It was SO much fun! We learned classical and jazz ballet. Two months we danced every Tuesday and Saturday, then performed our dances for our captivated audience! Now, we plan to continue by joining the senior ballet class! Oh boy!!
Powered by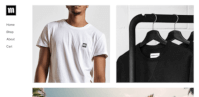 Create your own unique website with customizable templates.