We've always loved art with grandma, but doing it live is a thousand times better!! She's so great at showing and explaining the techniques. Can't beat live classes! The kids are super excited to work with oils and make real paintings! Even cooler: this year, they're going to enter the county fair! Woohoo!! Hooray for time in the states!

Happy Star Wars Day! To celebrate, the kids and I went to a Shakespeare play: 'Macbeth Meets Star Wars'! It was the original Shakespeare play, but all the characters wore Star Wars costumes! It was fantastic! Light saber fights, death and dismemberment, and Macbeth sent out bounty hunters to kill off all his friends! The kids loved it! Macbeth and Macduff were exceptional actors--macduff's lament over his family's demise brought me to tears, and Macbeth's character progression was phenomenal! He was a very convincing and VERY scary bad guy! His maniacal laugh gave me chills!! Whew! It was well worth the three hours we spent watching it (as a matter of fact, I had no idea that much time had passed)! Bravo! Thank you, wonderful acting troupe, for helping my children to love Shakespeare! How funny that my kids love Macbeth! Neat.
Powered by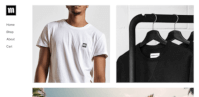 Create your own unique website with customizable templates.