For our end-of-unit project for our Animals unit, I had the kids pick an animal and be an expert on that animal. They made great informational posters, and then did a diorama on their animal. I had them report it to Devika (our house-helper), Rula (our Arabic teacher), Devin (their dad...he he he...), and the co-op group....and pretty much anyone else who came to visit us. It was really fun to watch them be all excited about their projects. We had fun working on them and working with 'real' clay (which they didn't particularly like) and figuring out how to present their animals within the context of a box! :)


---

They did a great job!

Powered by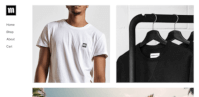 Create your own unique website with customizable templates.