I had the funniest dream. I dreamed that we were on vacation at a National Park with LOTS of friends and family there. I was in charge of giving tours on boats through this lake. The boat was a toy boat that fit about 4 matchbox cars. I pulled the matchbox cars in the boat over to a floating sewing machine where I would push a button and a small geyser would erupt behind it. Andrew and one of his cousins were inside of the matchbox cars and really liked the geysers. A dear friend whom I love dearly was crying over by the shore because one of her relatives had told her that she needed to climb to the top of the mountain next time, and she was sad because she thought that that meant they thought she was fat and lazy. I rolled my eyes and walked away. Then I was woken up by Peter poking me in the nose. LOVE jet lag dreams.

Summer camp for the kids today was swimming! I had absolutely NO problem sending the kids to camp today! Peter was so very excited! So, I got to work out at the gym and have a long chat with the CLO about household help and all kinds of other things going on, and then I checked my email for the first time on Mars. I had 125 emails, and only TWO of them were from people I knew! (Thanks, mom!) Stupid spam junk. I get all excited thinking that people are writing to me and wondering how I am…but it's not. They just want me to buy more fabric and order some more books. Oh well.

Today's school time: the start of our popcorn experiment! More to come on that one!


Powered by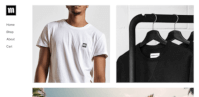 Create your own unique website with customizable templates.