Last week, I went to the movie theater with some friends (some YOUNG friends). The girls I went with met up with some other friends and introduced me as their 16 year old friend. The guy said I didn't look like I was 16, I looked more like I was his age: 19! Sweet!

Well, then Saturday, I took Josh and Claire to a service project. Those same young people were there. There were some older couple missionaries there, too, whom I hadn't yet met. I was talking with one of the ladies, and she was asking about my kids, then she pointed to the others and asked them their names/ages...and then asked if they were my kids, too! Dang. Guess I really don't look like I'm 19 after all. Honestly, though, do I really look like I could have a 19 year old son?? I couldn't possibly, because I literally couldn't have a 19 year old son. Well, I suppose it could have been possible...if I'd had my first baby at age 15. No way. I felt very deflated. Oh well. I suppose I have to get old some time, right?
Powered by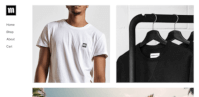 Create your own unique website with customizable templates.