Here I sit on the floor of our temporary apartment in Falls Church, VA, contemplating the fact that we're leaving the US...yet again. It's nice that I'm very calm about this move. I'm not sure what the difference is this time. I was VERY nervous about moving to Africa. I was nervous about moving to Finland. I suppose I'm nervous about moving and all the things it entails, but I somehow feel more...well, I can't say prepared, because you just can't ever be prepared for moving overseas, but maybe that's why I feel calmer this time. I know I can't be prepared; I know that it's going to be difficult to adjust; I know there are going to be a lot of bumps and pitfalls along the way; I know it's going to take time to find my niche and get used to not only the culture, but the other many things on my plate, and it's all ok! So, I guess in a way I AM prepared! I'm prepared knowing that I'm totally unprepared and that everything in my life is going to be turned upside down once again, and it will (eventually) be ok. Three years is probably enough time to get fairly settled. I'm excited for new adventures and, yes, even new hardships. Both of those give experience and aid growth.

So, onward, ever onward we go. It may be awhile before I have internet access again. I don't know how quickly it will be installed into our apartment in Amman. In the meantime, I will take lots of pictures!
Powered by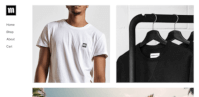 Create your own unique website with customizable templates.